"So, who the Hell is Qoheleth?" - Ongoing Text
What had been, is what will be. There is nothing new under the sun.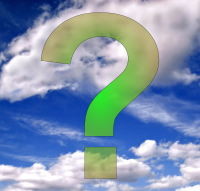 Abstract
Josephus was a budding philosopher of Jewish descent in Damascus of Hellenistic times, when he took a bet that he could produce a decent work of philosophy, and wrote the Biblical scroll of Ecclesiastes. Soon after that, he became the most notorious celebrity in his town, made a moderate fortune from donations of enthusiastic fans of the scroll, and became annoyed by the fact that he has become the object of affection of nearly every single young female in his town.
However, nothing could prepare Josephus to the day he ran into a trio of female Celtic travellers, who provide him with many questions, including the million dollar question, "Who is the Qoheleth (Now)?".
This is an illustrated screenplay inspired by the #SummerNSA effort and set in a time of great confusion — not unlike our own.
So, Who the Hell is Qoheleth?
About this screenplay
[ An illustrated screenplay about what happened to the author of the scroll of Ecclesiastes/Qoheleth shortly after writing it. ]
[ "Is" in Aramaic resembles "jehovah" a lot there.
Because "yihiyeh" is present/future.
Some people thought that jehovah meant "He who is/will be" ]
Introducing Josephus
[ Black screen. Initial Credits. ]
[ Text on the screen: Damascus, circa 300 B.C. ]
[ Jacob hits Josephus on the shoulder - Josephus sways a little. ]
[ They part. Josephus' Voice == Josephus' Monologue. ]
[ Scene showing many attractive girls pointing at Josephus, smiling, giggling and lusting him. ]
The Egyptian Girls
[ Josephus eyes three attractive Egyptian girls, pointing at him and giggling. ]
[ He passed by them only to hear one say «A good name is better than good oil» ( http://biblehub.com/ecclesiastes/7-1.htm ) in perfect Aramaic. ]
Meeting the Celtic trio
[ Josephus leaves the scene encouraged, and later on is approached by a girl who wears a hood, who requests that he follows her and tells him that she can pay him generously for his time. He can see through the hood that her face is pale and that she has sunburns. She takes him to a restaurant which is shaded, and there are two other girls there: one blonde and the other with red/orange coloured-hair. They are Celts .
The other girl (Athena) pulls down her hood, and she is blonde as well. ]
The Celts Trip to Damascus
The Non-seducable Jewish Merchants
[ —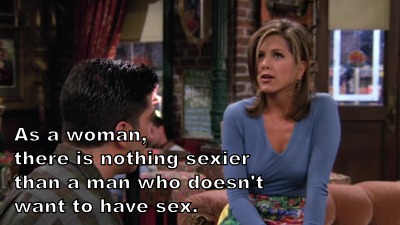 From Friends Series 2 Episode 4. ]
Not Having Sex
Girls Doing Warfare
[ Alexis inscribes an X on the wall using some chalk. Selena stands with a knife in the opposite direction to the wall. ]
[ Selena quickly turns away, throws the knife and hits the X. ]
[ —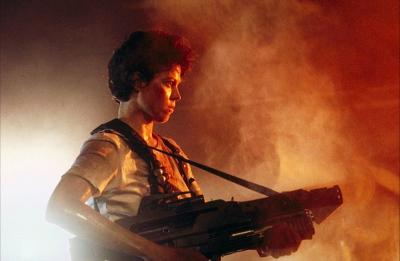 ]
[ —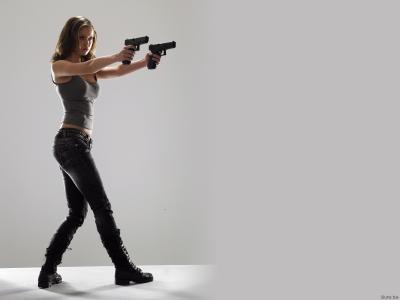 ]
The Alpha, The Beta and The Gamma↔Omega
[ Athena takes some wooden cards from her possessions, shuffles them, and puts them on the table. ]
[ Image - anthology of alpha females: Alicia Silverstone, SMG, Natalie Portman, Miley Cyrus, Paris Hilton and Jennifer Lawrence. ]
Josephus Being a Physician
[ Josephus and the three Celtic girls are walking down the street. ]
[ They pass through a crowd of young females. ]
[ The girls burst out laughing. Josephus and the Celts join them and they pass through. ]
[ Screen become blurry.
Outside the merchant's house, there's a fellow Greek philosopher, Hector. ]
[ —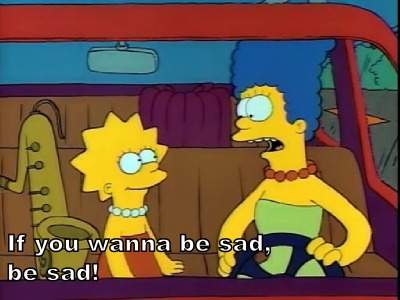 ]
[ Mosheh is thinking for a moment. ]
[ Mosheh returns and drops some coins into Josephus' palm. ]
[ There are cheers from the crowd. Then an old woman from the crowd starts shouting. ]
[ Cut to the scene with the celts. ]