Emma Watson getting interviewed for a software developer job
Introduction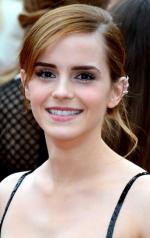 Emma Watson is a 1990-born British actress and model, who rose to fame playing Hermione Granger in the Harry Potter films, and (quoting from the Wikipedia page):
In October 2013, she was voted Sexiest Female Movie Star in a worldwide poll conducted by Empire magazine. In May 2014, BuzzFeed dubbed her the "most flawless woman of the decade".
Now the question is: does she have what it takes to work as a Java enterprise software developer… ;-).
Text
Emma Watson getting interviewed for a software developer job.
[ This is satire and did not actually take place.
The year is 2014. Emma Watson - a British actress who rose to fame after playing Hermione Granger in the Harry Potter films - just graduated from Brown University with a degree in English Literature. She decides to take a break from acting and find a temporary job as a software developer. Here is an interview conducted with her. ]
Transcript
Coverage
Links
Emma Watson Links
Software Industry Advocacy Links
Copyright and Licence
This document is Copyright by Shlomi Fish, 2014, and is available under the terms of the Creative Commons Attribution-ShareAlike License 3.0 Unported (or at your option any later version).
For securing additional rights, please contact Shlomi Fish and see the explicit requirements that are being spelt from abiding by that licence.
What other people are saying
«I would not hire Emma Watson. She'd be good for employee morale, but she'd also be too distracting.» - osoleve on Freenode's ##programming.

«I think we would hire Emma Watson on looks alone. :)» — glange on Freenode's #objectivism.