2. How it all fits together
Automake takes as input the file Makefile.am and produces Makefile.in.
The "autoconf" program takes as input the file configure.in (or in Autoconf 2.5 the file configure.ac) and generates the ./configure script out of it.
Autoheader takes as input the files acconfig.h and generates the config.h.in template by parsing configure.in.
./configure, when ran by the user generates the normal Makefile out of Makefile.in and optionally processes other files (such as config.h.in -> config.h, an optional RPM Spec, Makefiles in other directories, etc.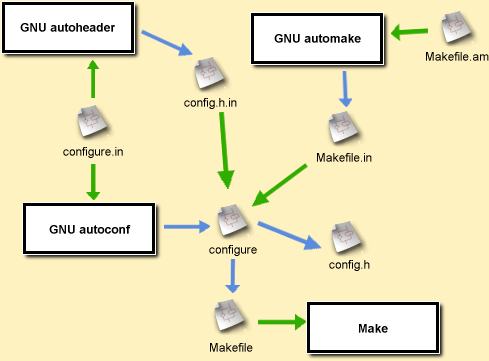 ---
Written by Shlomi Fish