Shlomi Fish's Book Reviews
Shlomi Fish's Non-Fiction Book Reviews
This is a list of books I have read and hereby review. At the moment, it is focused on non-fiction, but I hope to add fiction later on in a different section.
So if you're looking for a good book to read, and are desperate enough to take my advice (☺), look no further than here. Happy reading!
My Most Influential Books (in Chronological Order)
This is a list of the four or so books that I found the most influential on my thinking. It is given here in the chronological order in which I read them.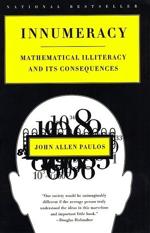 Innumeracy - Mathematical Illiteracy and its Consequences
John Allen Paulus
This is a great book about how the fact that people don't understand Mathematics or don't apply it well leads to various side-effects, such as believing in superstition, irrational fears, or mis-approximations.
The Neo-Tech Discovery by Frank R. Wallace and others
This book is not available in book stores, but I believe it may be ordered by mail order by requesting a catalogue from the Neo-Tech site. It is also available online as the Neo-Tech Advantages and the the Selected Portions from the Neo-Tech Discovery.
This is the most influential book I ever read. Neo-Tech is an extension and re-organization of Ayn Rand's Objectivism, that also integrates Psychology, Business Practices, Science and other fields. After reading and integrating this book, one can throw away all the mental garbage that prevents growth, and no longer be influenced by various fallacies you constantly hear and believe in.
Reading this document will make your mind think more clearly about the facts of human existence, and remove any unnecessary guilt you have.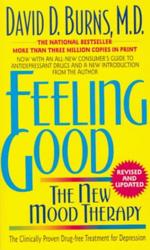 Feeling Good: The New Mood Therapy
David D. Burns
This is a field guide to cognitive Psychology. It explains how our conscious thoughts cause unnecessary mood swings, including depressions and euphorias. It also gives practical measures to correct one's cognitive process, raise one's self-esteem, handle criticism, and recover from unnecessary mood swings.
This book can also help people maintain a good self-esteem, and understand why people have mood swings. It is a very good anti-thesis to the traditional Freudian or similar psychology that is very misleading. A highly recommended read!
This book is also available online on Raymond's Site.
This book is a set of mind-revolving essays about the Free and Open Source Software world - their culture, conventions, customs; organizational, cultural and economical conventions - and by inflection on Free/Open Culture in general. It is a must read for every person living in the 21st century.
Other Book Reviews
These are other books I am reviewing. (in no particular order).
Non-Technical Books
This book presents a theory on the evolution of human consciousness that sounds fantastic at first, but that the author backs with a lot of evidence. Essentially, consciousness (or rather "sentience") is a learned layer that is not necessary for normal operation. Furthermore, all humans up to around 1300 BC were completely void of consciousness, when they developed it out of necessity, starting at the Near East.
The book kept me entertained, and enlightened me.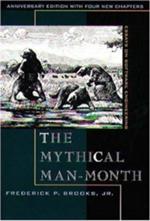 The Mythical Man-Month: Essays on Software Engineering
Frederick P. Brooks
This book, written over 20 years ago, by the project manager of IBM's OS/360 is one of the classic texts on software engineering, and for a very good reason. It still feels very fresh now, and supplies a lot of insights about how to manage a software project. It will also prove of interest to managers of other teams (that do not necessarily work on software).
The 20th anniversary edition, contains some later essays and conclusions by the same author.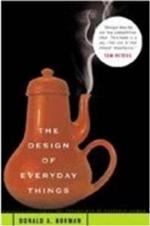 The Design of Everyday Things
Donald A. Norman
A great book about designing for usability. Instead of covering software, it covers everyday things like doors, taps or phones , and why or why not they make sense. This book is amusing, insightful and makes a very good read.
This books tries to answer the question of why did different human societies evolve differently. It demonstrates that geography and bio-geography played a big role in shaping the destinies of people in different places on our planet. This book contains many interesting anecdotes, a wonderful theme, and is a pleasure to read. Highly recommended.
This book provides a wonderful collection of puzzles, and brain-teasers, outlining their history, and various interesting facts about them. It provides solutions at the end.
This is a collection of essays which appeared on the personal site Paul Graham. I highly enjoyed reading his essays and learned a lot from them. There are some issues with his style of writing, and with some of his conclusions, but as a whole, they are highly recommended.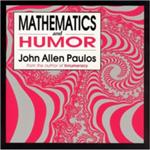 Mathematics and Humor: A Study of the Logic of Humor
John Allen Paulos
In this book, John Allen Paulos analyses some of the mathematics behind humour, and what makes us laugh. A recommended read.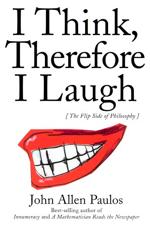 I Think, Therefore I Laugh
John Allen Paulos
This book starts by quoting Wittgenstein that A serious and good philosophical work could be written consisting entirely of jokes. This book goes on to demonstrate how such concepts as logic, mathematics, science, and language are problematic and how misapplying them can yield funny results.
This book features Groucho Marx, as well as a host of imaginary placeholder characters such as George, Waldo and Martha. I read it several times, and enjoyed it every time I did.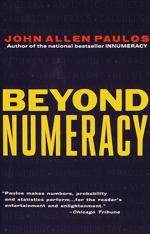 Beyond Numeracy
John Allen Paulos
This book explains a little out of many subjects of mathematics, in a very engaging way. I bought it and enjoyed it.
Technical Books